The most famous and popular airlines in the world
---
TripAdvisor, the leading travel website has just voted on the top 10 airlines in the world in 2017. This is the vote of the visitors themselves when experiencing with these airlines. In particular, at the top of the list is the Middle Eastern airline.

Here is a list of these 10 airlines: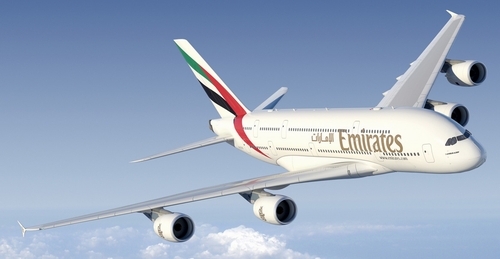 Emirates: Emirates (EK) is based in the United Arab Emirates as the largest Middle Eastern airline and one of the country's two national airlines. It operates non-stop flights to more than 140 destinations in 78 countries from its hub at Dubai International Airport (DXB). The airline is one of the few airlines that fly to six continents. The airline's fleet is mainly composed of a passenger cabin of 3 classes (First Class, Business Class and Economy Class) as well as a number of dual-class aircraft (Business Class and Economy Class).
In the airline's largest passenger compartment, there are many types of seats, including suites, flat beds and sofas. Emirates operates 33 Emirates Lounges for First Class, Business Class passengers and Skyward Gold members. Travelers commented on this flight: The flight was smooth. I flew this airline many times and it was really comfortable. The price is quite competitive. Service very good. The entertainment features are also extremely rich.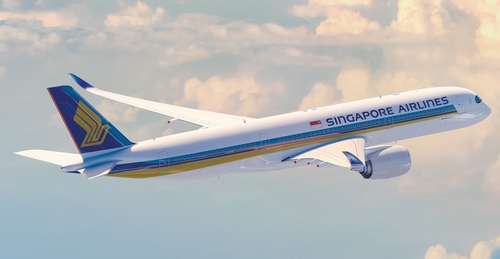 Second on this list is Singapore Airlines. Singapore National Airlines, Singapore Airlines (SQ) is one of the largest airlines in the world. From its hub at Singapore Changi Airport (SIN), Singapore Airlines flies to more than 60 destinations in 35 countries on six continents. As a member of Star Alliance, the airline also has codeshare agreements with about 10 other airlines.
Singapore has a wide body wide fleet with four service classes: Singapore Airlines Suites, First Class, Business Class and Economy Class. The airline operates three lounges for high-class passengers. The SilverKris lounge has locations at 15 airports. In addition, Changi Airport is also the roof of Private Room and KrisFlyer Gold Lounge. Here is a comment from travelers about this airline: "I like traveling with Singapore Airlines. This is a real pleasure. The crew is always thoughtful and polite. The food is served on The flight is great. Comfortable leg room. This is really my favorite airline. "
In the next position is Azul Brazilian Airlines. Azul (AD) is a low-cost Brazilian airline that flies to about 100 domestic destinations. Although the airline serves major markets such as Belo Horizonte, Rio de Janeiro, Salvador da Bahia and Selo Paulo, the majority of its destinations are remote and smaller markets.
It also has a flight to Fort Lauderdale, and codeshare agreements with Star Alliance and United Airlines (UA). Its hub is located at Viracopos International Airport (VCP), Tancredo Neves International Airport (CNF) and Santos Dumont Airport (SDU). The airline's fleet has about 150 aircraft, including Airbus, ATR and Embraer aircraft. Most aircraft have a single Economy class cabin, although some aircraft also have a Business class cabin.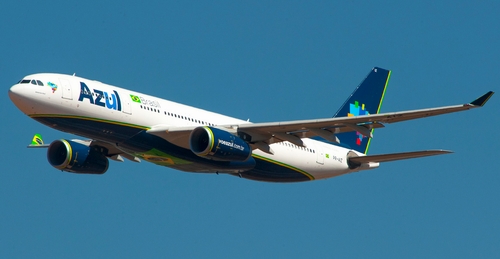 Ranked No. 4 in the list of the 10 best airlines 2017 is JetBlue Airways. JetBlue Airways (B6) is a low-cost airline based in New York. The airline flies non-stop to more than 85 points within the United States, as well as other points in North America, the Caribbean and South America. Its main operating base is located at John F. Kennedy International Airport (JFK) in New York.
The focus cities include Fort Lauderdale - Hollywood International Airport (FLL), Logan International Airport (BOS) in Boston, Long Beach Airport (LGB), Luis Muñoz Marín International Airport (SJU) in San Juan and Orlando International Airport (MCO). The airline's fleet is primarily designed with just one Economy Class cabin; however, there is still a two-cabin service on a limited number of routes. JetBlue is not part of any major airline alliance, but it has codeshare agreements with more than 35 other airlines.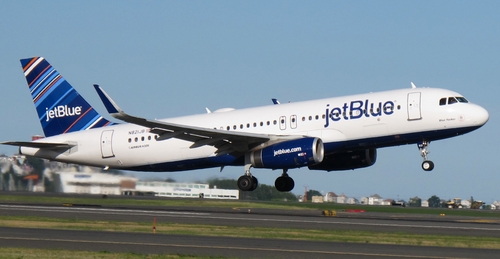 Ranked 5 in the vote of travelers is Air New Zealand. As New Zealand's national airline, Auckland-based Air New Zealand (NZ) offers nonstop flights to about 50 destinations. These destinations include 25 domestic destinations and about 25 international destinations in 15 countries in Oceania, Asia, Europe and North America.
It also has three companies - Air Nelson, Eagle Airways and Mount Cook Airline - serving smaller destinations within New Zealand. Air New Zealand has three hubs at Auckland Airport (Auk), Wellington International Airport (WLG) and Christchurch International Airport (CHC); Los Angeles International Airport (LAX) and Sydney Airport (SYD) serve as important destinations. This airline is part of Star Alliance.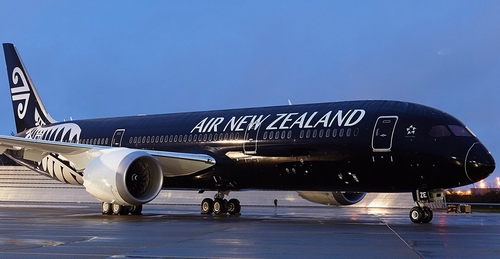 The next honor goes to Korean Air. As the Korean national airline, Korean Air (KE) is the largest airline in the country. Based in Seoul, the airline flies non-stop to 20 domestic destinations and about 100 international destinations across Asia, Australia, Africa, Europe, North America and South America.
The airline is part of the SkyTeam alliance, also has codeshare agreements with about 40 airlines. The airline's fleet consists of aircraft with a two-bay design (Prestige Class, Business Class, and Economy versions) and three compartments (First Class, Business Class and Economy Class). Korean Air has operating centers at Seoul Gimpo International Airport (GMP) and Seoul Incheon International Airport (ICN).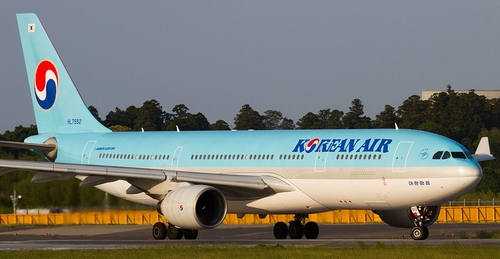 Ranked 7th with more than 2,100 reviews is Japan Airlines. The nation's largest airline, Japan Airlines (JL) is headquartered in Tokyo. The airline has nonstop flights to about 60 domestic destinations and more than 30 international destinations in Asia, Europe, Oceania, North America and South America. JL is a member of a one-world alliance and also has codeshare agreements with about 30 airlines.
The airline offers a range of services: First Class, Executive Class (equivalent to Business Class), Premium Economy Class, J Class (Economy Class seats with larger seats) and Economy Class. Its aircraft fleet is available in two, three and four cabins. The main hub for Japan Airlines is located at Haneda Airport in Tokyo (HND) and Narita International Airport (NRT).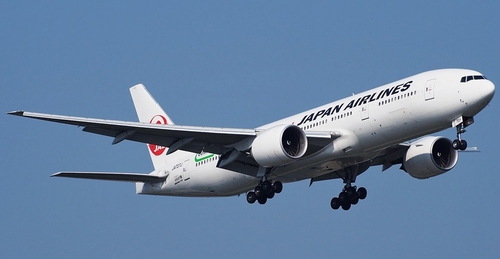 THAI Smile, Thailand's airline received 2,068 reviews from travelers on TripAdvisor. THAI Smile Airways (WE) is a senior regional arm of Thai Airways International (TG), which operates from a main hub at Bangkok's Suvarnabhum Airport (BKK) and a sub-center at Don International Airport Mueang of Bangkok (DMK).
With Airbus A320 aircraft, THAI Smile serves both Premium Economy Class and Economy Class on Thailand's main domestic routes such as Chiang Mai, Phuket, Hat Yai, Udon Thani and more. THAI Smile also has scheduled services to Myanmar, Cambodia, India, Macao and China. The airline is also planning to operate more destinations in Asia. As a subsidiary of THAI Airway, this airline allows passengers to earn miles for frequent flyers with the Royal Orchid Plus program.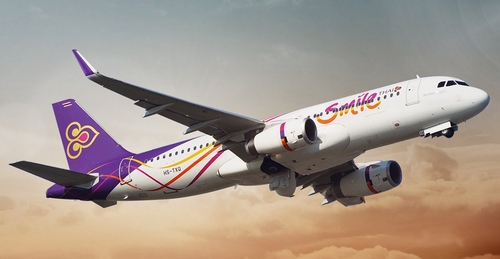 Alaska Airlines, the US airline, ranked 9th in the list of votes. America's seventh largest airline, Alaska Airlines (AS), is headquartered in Seattle flying to about 100 destinations in the US, Mexico and Canada. As the name implies, it's a major airline in Alaska, flying to about 20 large and small destinations across the state.
The airline has four hubs: Los Angeles International Airport (LAX), Portland International Airport (PDX), Seattle – Tacoma International Airport (SEA) and Ted Stevens Anchorage International Airport (ANC). Most of the airline's aircraft offer two service classes: First Class and Economy Class. First Class passengers have access to the airline's lounge, called the Board Room, located at about 20 airports.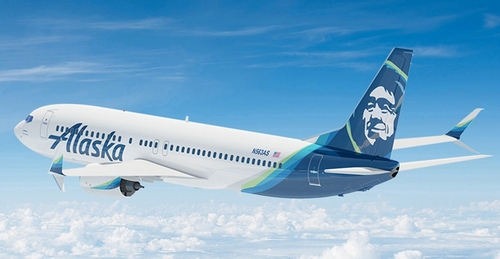 At the bottom of the top 10 best airlines in the world in 2017 is Garuda Indonesia. Garuda Indonesia (GA) is the national airline of Indonesia and a member of the SkyTeam alliance. The airline operates non-stop flights to about 40 domestic points and 20 international destinations in 13 countries across Asia, Oceania, the Middle East and Europe. The airline's fleet consists of several aircraft with only Economy Class seats allocated.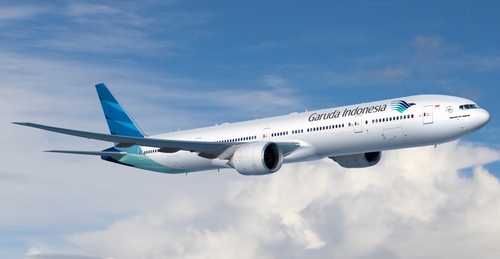 Others are arranged in two passenger cabins (Executive Class, Garuda Business Class product, and Economy Class) and three passenger cabins (First Class, Executive Class and Economy Class). The airline has hubs at Soekarno – Hatta International Airport (CGK) near Jakarta and Ngurah Rai International Airport (DPS) in southern Bali.
---
---
NEW TECHNOLOGY ELECTRONIC REPORT
Responsible agency: Union of Science and High-Tech Production and Telecommunications (HTI) - Vietnam Academy of Science and Technology
Editor in chief: Vo Tran
Operate and exploit advertising by iNoo Vietnam Media and Technology Joint Stock Company.
CONTACT
99 Nguyen Tat Thanh, TT. Tan Phu, Dong Nai.
Tel: (+84) 903076053/16 Fax: (+84) 903030935
Email: [email protected]
Rooms ad:
Email: [email protected]