Priced extremely competitive Raptor Lake chips, Intel just signed the death certificate for AMD Ryzen 7000
---
Recently, AMD has launched the Ryzen 7000 series of computer processors . The performance of the new chip line is no problem because AMD always delivers on what they promise. However, the price of the Ryzen 7000 series is slightly raised.
The 16-core 32-thread Ryzen 9 7950X chip (16C/32T), Ryzen 9 7900X 12C/24T, Ryzen 7 7700X 8C/16T and Ryzen 5 7600X 6C/12T are priced at $699, $549, $399 and $299 respectively. response.
At first glance, the new price does not seem too high when compared to previous generation products. However, the total cost to build a computer is much higher. The reason is that these AMD Zen 4 CPUs are only compatible with DDR5 RAM, which is still too expensive compared to DDR4 RAM.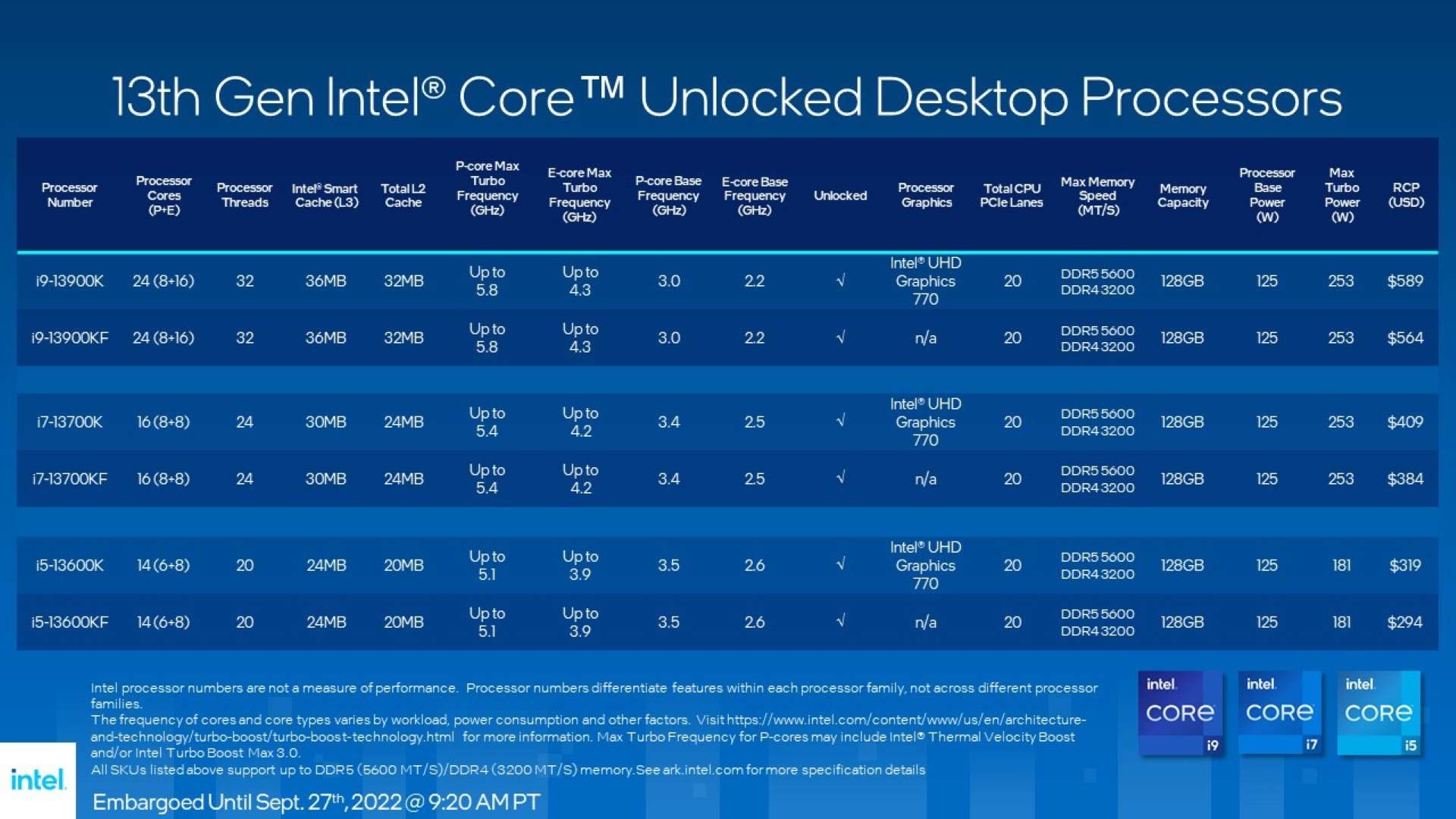 Meanwhile, Intel's newly launched 13th generation Raptor Lake-S CPUs will support both DDR4 as well as DDR5 like what the previous Alder Lake generation did. Plus, the retail price of the Raptor Lake CPUs is also extremely competitive.
The Core i9-13900K 24-core 32 thread (24C/32T), Core i7-13700K 16C/24T and Core i5-13600K 14C/20T chips are priced at $589, $409 and $319 respectively. The F series without integrated graphics will be slightly cheaper.
Given DDR4 support, the total cost of building an Intel PC would be much more affordable. This is the first time in years that Intel CPUs have become a more affordable option than AMD CPUs.
You can watch Intel demo the performance of the Raptor Lake CPU in the video below:
Of course, choosing an Intel or AMD CPU depends on each person's preferences, not just price. Are you on the blue team or the red team? Let TipsMake.com know through the comment section or through the fanpage.
Intel launches Unison, an application that helps Windows connect smoothly with Android and iOS smartphones
Intel is about to kill off the Pentium and Celeron branded mobile chips
Beating Intel Core i9-12900KS, 12-core AMD Ryzen 7900X generates 'seismic' on UserBenchmark
AMD Ryzen 9 7950X launched: Far away from 5950X, "eaten" Intel i9-12900K
---
---
NEW TECHNOLOGY ELECTRONIC REPORT
Responsible agency: Union of Science and High-Tech Production and Telecommunications (HTI) - Vietnam Academy of Science and Technology
Editor in chief: Vo Tran
Operate and exploit advertising by iNoo Vietnam Media and Technology Joint Stock Company.
CONTACT
357A Nguyen Thi Dinh, TT. Tan Phu, Dong Nai.
Tel: (+84) 818.337.007/5 Fax: 818.337.007
Email: Info@azwinn.com
Rooms ad:
Email: sales@azwinn.com