Intel Arc A770 launched: Better than Nvidia RTX 3060 Ti, AMD RX 6700 XT but only 329 USD
---
It seems that Intel's Arc GPU line will give Nvidia and AMD a stiffer competition in all market segments, not just in the mid-range and low-cost segments previously thought by experts. This is not without foundation when Intel has officially launched its latest Arc A770 Limited Edition graphics card at the Innovation 2022 event. Integrated with a series of modern features and technologies to improve performance. gaming and ray tracing for users while the resale price is extremely reasonable, Arc A770 is said to be able to make Nvidia RTX 3060 Ti , AMD RX 6700 XT "sweat" in the near future.
Intel confidently declares the Arc A770 to be its "highest-end gaming desktop GPU" to date, with the advantage of "up to 65% better ray tracing performance than At the same time, the Arc A770 was also developed with the concept of a dedicated graphics card in mind that "provides compelling content creation and 1440p gaming performance to deliver immersive experiences. advanced for users." With a list price of $329, the Arc A770 is considered a direct competitor to Nvidia's RTX 3060 Ti ($450) or AMD RX 6700 XT ($375). , Intel says this card model will be more suitable when competing with the RTX 3060.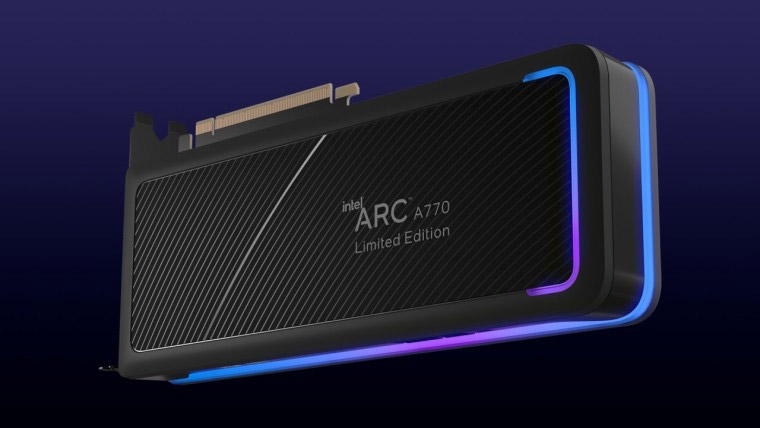 Intel Arc A770
In terms of specifications, as mentioned, the Intel Arc A770 is the most advanced GPU model in Intel's first generation Arc discrete graphics card product line. It has 32 Xe cores and 32 ray tracing units along with 512 XMX engine. The GPU clock is 2.1 GHz for a total power of 225W. It will come with 16GB GDDR6 vRAM. The GPU core has a 256 bit bus and has a bandwidth of up to 560 GB/s. The GPU has XeSS upscaling and PCIe 4.0 technology.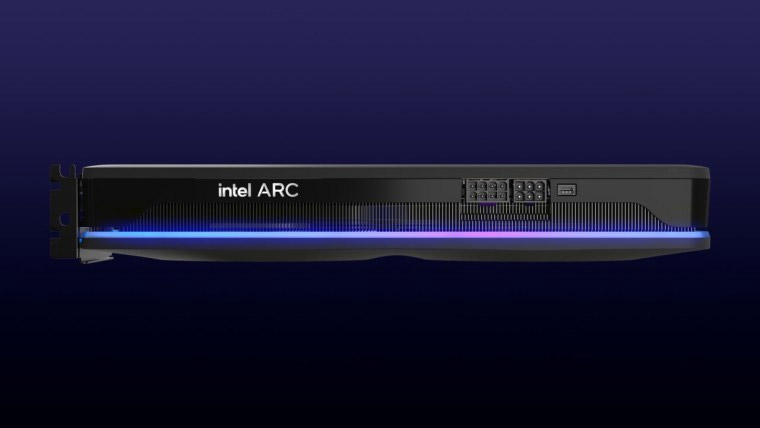 Responsible for powering the Arc A770 Limited Edition are a six-pin PCIe connector and one eight-pin PCIe connector. The product will officially hit shelves worldwide on October 12.
Nvidia RTX 4090, 4080 GPUs are about to support AV1 content streaming on Microsoft Edge, Google Chrome
Windows 11 22h2 update causes problems for users, NVIDIA rushes to release a patch
Nvidia RTX 4090 and RTX 4080 launched: The most powerful 'monsters' ever created
---
---
NEW TECHNOLOGY ELECTRONIC REPORT
Responsible agency: Union of Science and High-Tech Production and Telecommunications (HTI) - Vietnam Academy of Science and Technology
Editor in chief: Vo Tran
Operate and exploit advertising by iNoo Vietnam Media and Technology Joint Stock Company.
CONTACT
357A Nguyen Thi Dinh, TT. Tan Phu, Dong Nai.
Tel: (+84) 818.337.007/5 Fax: 818.337.007
Email: Info@azwinn.com
Rooms ad:
Email: sales@azwinn.com