Impressive buildings "eat" CO2
---
A French architect cherished hopes of creating energy-saving buildings and "eating" CO2 has officially realized this dream.
According to CNN, French architect aspires to combat the phenomenon of global warming, Mr. Vincent Callebaut confided: "I want to bring hope to a better tomorrow". And this architect's idea has evolved from a paper-based design into an illustrious building.

Design of Tao Zhu Yin Yuan building.
The building, named Tao Zhu Yin Yuan, is under construction in Taipei, Taiwan and is scheduled to be completed in September 2017. Callebaut architect rated the Tao Zhu Yin Yuan building covered with 23,000 small trees that can absorb 130 tons of CO2 per year. According to the International Energy Agency (IEA), Taiwan alone emitted more than 250 million tons of CO2 in 2014 alone.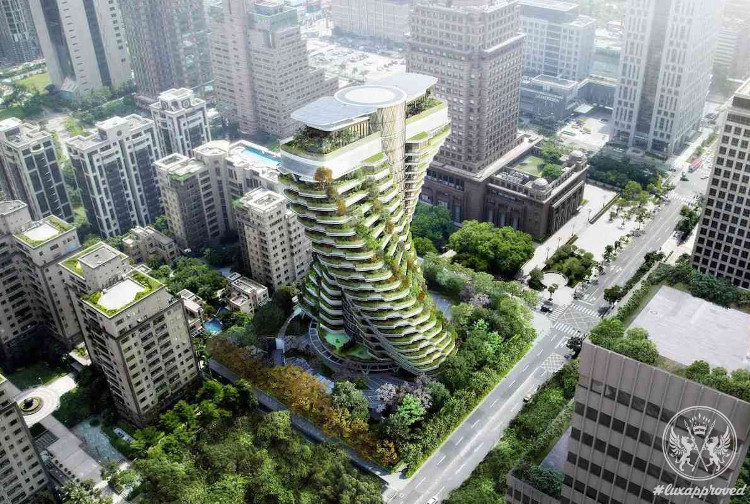 Tao Zhu Yin Yuan building is covered with many trees.
Mr. Callebaut acknowledged this would be a big step in the fight against global warming.
The 21-storey Tao Zhu Yin Yuan building is specially designed to help residents minimize energy consumption. The natural light and ventilation system of the building is maximized.
Over the years, Callebaut architect has been active in the field of green buildings, creating eco-friendly designs such as floating gardens to clean the rivers in Europe to the underwater building. whose materials are marine waste ...