Discover the world's largest transport aircraft technology (Antonov An-225 Mriya)
---
The Antonov An-225 aircraft, one of the masterpieces of Soviet science, was named the largest operational transport aircraft in the world.
The Antonov An-225 Mriya is a strategic transport aircraft designed and built by the Antonov Aviation Science / Technology Complex under the Soviet Union, and is currently the largest transport aircraft in the world. dynamic.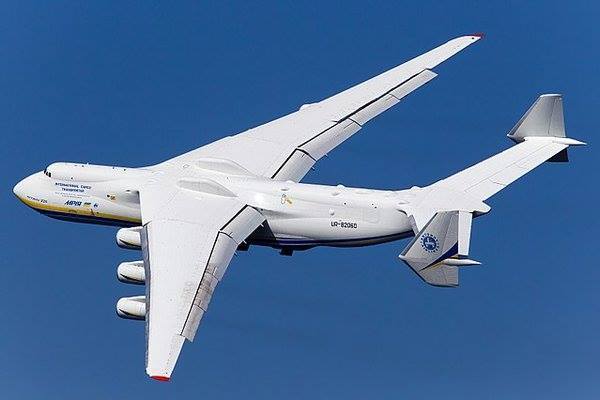 An-225 aircraft has a length of 84m; spread wingspan 88.4m wide and 18.1m high. The An-225 has a hollow weight of 175 tons, the maximum takeoff weight can be up to 640 tons.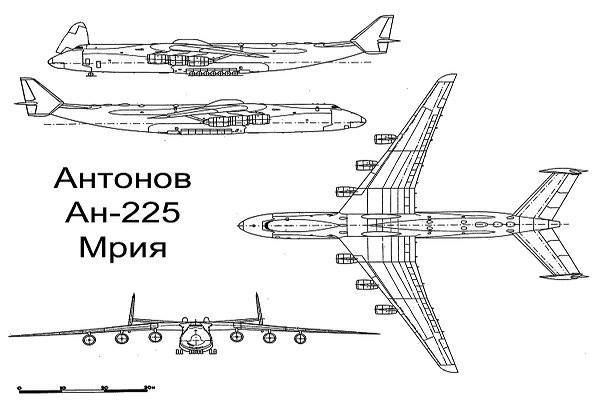 Due to its massive and heavy weight, the An-225 was equipped with six D-18 propulsion turbofan engines with a propulsion of 229 kN / unit. As a result, the aircraft can achieve a maximum speed of 850 km / hour.
In addition, An-225 is equipped with a fuel tank with a capacity of up to 300 tons. With 300 tons of fuel, An-225 can fly longer than 15,400 km with empty weight or 4,000 km when carrying a load of 200 tons of cargo.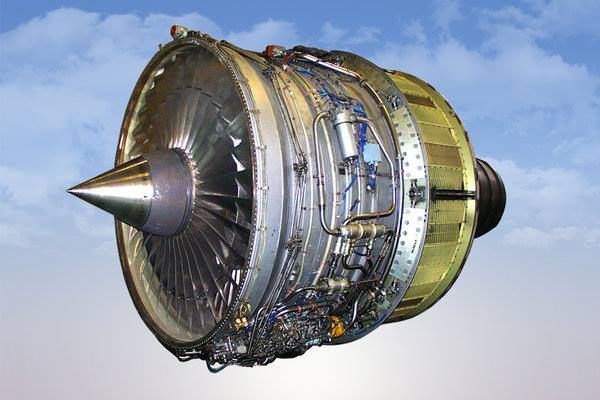 An-225's cargo compartment is estimated to be approximately 1,300 m3, with a length of 43.35m; 6.4m width and 4.4m height. With such a large capacity, the An-225 can transport large and oversized loads of up to 250 tons.
Typically, the first commercial flight of An-225 departed from Stuttgart, Germany on January 3, 2002 to fly to Thumrait, Oman with 216,000 meals prepared for US troops stationed in the region. . The number of meals with total weight up to 187.5 tons.
Since then, the An-225 has become the flagship aircraft in Antonov Airlines' fleet, dedicated to transporting goods that were once thought to be impossible to transport by air such as locomotives and generators. weighing up to 150 tons, as well as becoming a valuable asset of international aid organizations because of its enormous transport capacity with emergency aid goods in relief and rescue campaigns.
The An-225 has also been contracted by the US and Canadian governments to transport supplies to the Middle East. The use of Soviet-made aircraft for cargo transportation can be considered a successful testament to the design of Soviet heavy transport aircraft, as no aircraft has the same ability as So developed in America.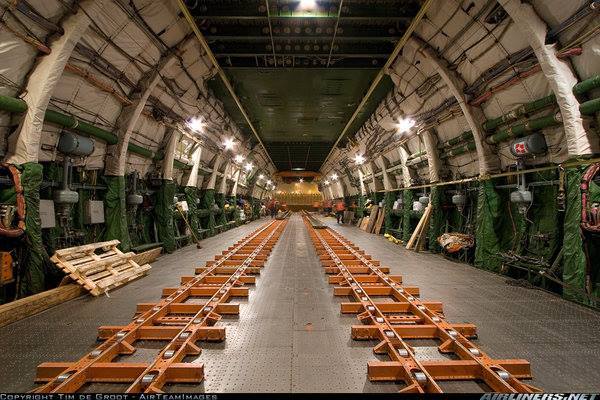 Although demand for the An-225 exceeded its operational capacity, and in September 2006, the chassis of the second An-225 was planned to be refurbished and completed in mid-2008. However, The completion of the project was continuously delayed, and in August 2009, the plane's program was officially stopped due to lack of funding.
To date, only one An-225 has been operated in the world, and the An-225 has always been regarded as a major achievement in the Soviet aerospace industry.
---
---
NEW TECHNOLOGY ELECTRONIC REPORT
Responsible agency: Union of Science and High-Tech Production and Telecommunications (HTI) - Vietnam Academy of Science and Technology
Editor in chief: Vo Tran
Operate and exploit advertising by iNoo Vietnam Media and Technology Joint Stock Company.
CONTACT
357A Nguyen Thi Dinh, TT. Tan Phu, Dong Nai.
Tel: (+84) 818.337.007/5 Fax: 818.337.007
Email: Info@azwinn.com
Rooms ad:
Email: sales@azwinn.com